3 prizes for TerraCore team at the Polkadot Hackathon
A few weeks ago, as you could see on our social networks, the TerraCore team decided to try out at the Hackathon and present their solution. The team consisting of Dušan Tašin, Svetozar Belić, Miloš Vukašinac, Ana Uskoković, Tijana Tašin and Branislav Cvenić managed to create a solution in a very short time that delighted the jury and won awards in several categories. It must be noted that, although the Hackathon was open for more than a month, TerraCore received information about it a few days before the closing of applications. Having this in mind, our success gains even more importance, because the whole team made great efforts to make this incredible result in a short time.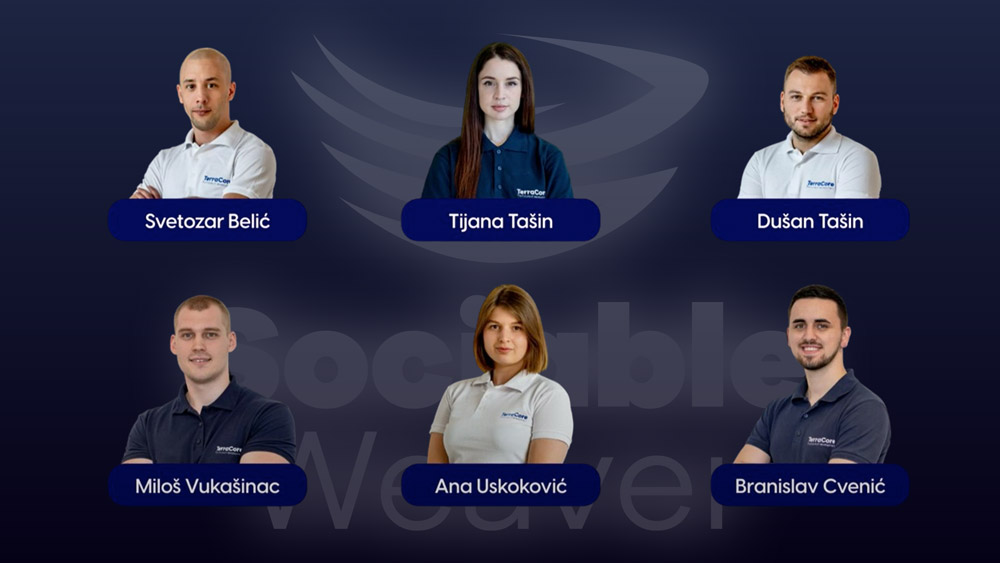 What is Polkadot Hackathon?
The Polkadot Hackathon Global Series North America Edition is the second in a series of hackathons that brings the cutting edge of blockchain to a global community. Focusing on Substrate, Polkadot, and Kusama, this hackathon was open to both individuals and teams anywhere in the world.
What is Polkadot?
Polkadot is a layer-0 protocol and multichain network founded by Dr. Gavin Wood, co-founder and former CTO of Ethereum. Polkadot provides security, scalability, and interoperability to a diverse network of layer-1 blockchains called parachains.
What is Kusama?
Built on nearly the same codebase as Polkadot, Kusama is a layer-0 protocol and multichain network. Kusama provides security, scalability, and interoperability to a diverse network of layer-1 blockchains called parachains, and serves as Polkadot's 'canary net'.
What is Substrate?
Substrate is a blockchain development framework for building and customizing parachains in the Polkadot ecosystem, as well as standalone or 'solo' chains. It features a completely generic state transition function and modular building blocks for common blockchain components like consensus, networking, and asset creation. By building with Substrate, development teams can significantly speed up production, reduce the cost of building a blockchain, and get much more power and flexibility than building on a smart contract platform.
There were several major categories at the Hackathon, such as Interfaces & Experiences, DAO & Governance, Web3 & Tooling, DeFi, as well as the NFT category - the one in which the TerraCore team participated. Within each category, there were several Hackathons, that is, several companies assigned tasks that were a special competition for you, and also, a ranking was made within the entire category. The TerraCore team participated in the Unique Network Challenge - Nested NFT, in the NFT category, as already mentioned.
What was Unique Network Challenge - Nested NFT?
The challenge was to create a moderately complex nested structure of image or audio NFTs (not more than 4 levels of nesting). Also it was necessary to devise a mechanism to reorganise the elements (NFTs) of this structure by relocating the nested elements within the nesting tree. The task was to create a purposeful UI and demonstrate diverse NFT usage, using them as a tool to understand and simplify complex nested structures, in a way that is intuitive and easy to comprehend.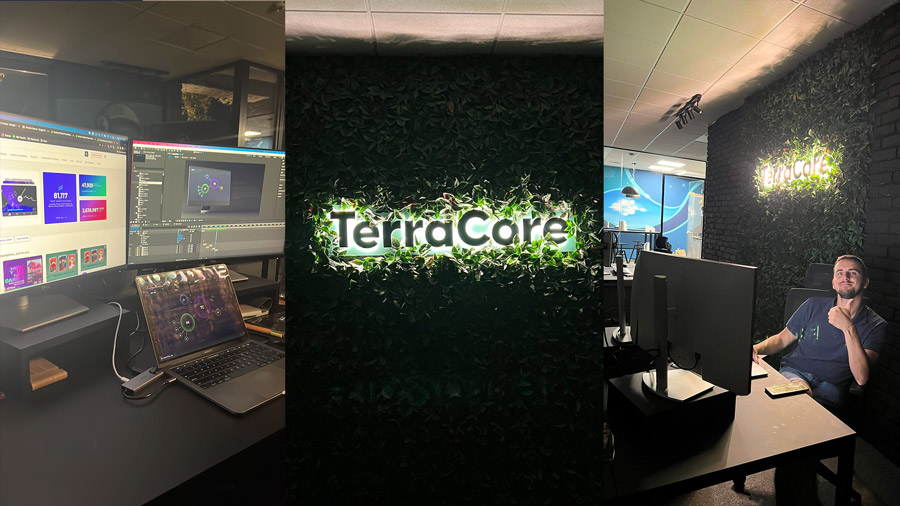 TerraCore team created an interactive UI which allows users to create and attach NFT collections, add properties and attributes, and seamlessly nest them into the nesting tree. You can create new NFT collection in just a click, define its properties, add or remove permissions for each one of it, and attach it to any available collection. You can attach an NFT to another NFT and form a parent-child relationship. This makes it possible to create a complex nested structure of NFTs, which you can reorganize to your liking at any time. This also makes it possible to transfer ownership of a whole subtree to another person, or another NFT.
TerraCore solution has endless possibilities - from organizing personal life and household, to organizing and segmenting complex corporate business system, it can even adapt to a country itself. Its possibilities of systematization and segmenting, connecting and grouping items have immense usage across all segments of a modern society.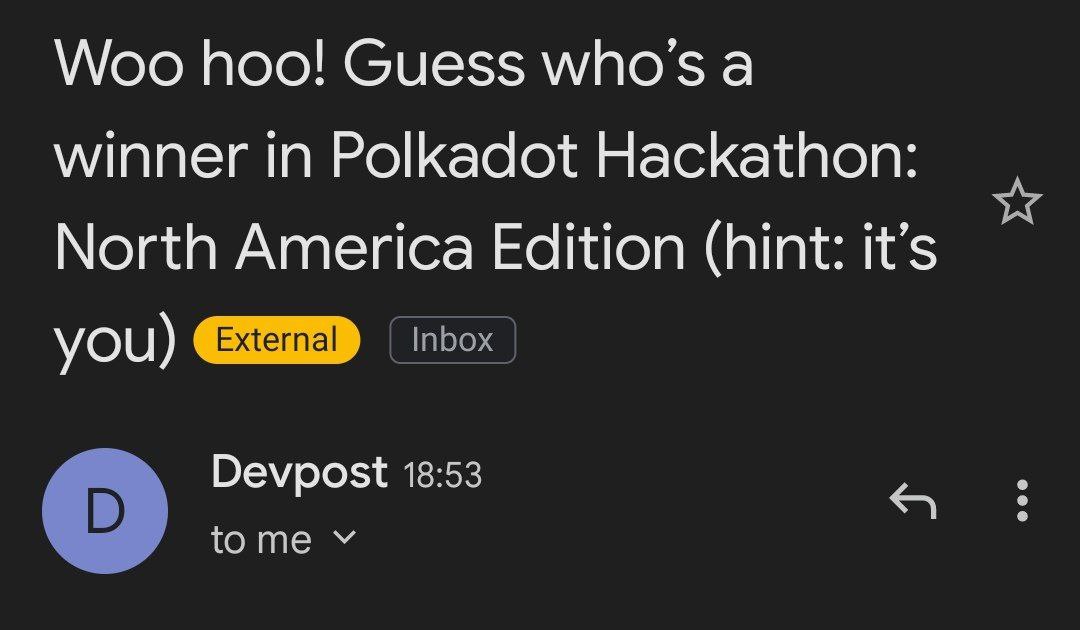 This solution earned the TerraCore team FIRST PLACE in the Unique Network Challenge and second place in the entire NFT category!
Also, the TerraCore team won one of the Community Choice awards, that is, an award that was won by public votes. Great credit for this award goes to all the people who entered the link on our social networks and voted for our project, and we thank you from the bottom of our hearts.

We are very proud of our team, first of all for their dedication to get everything done in a short time frame, and then for the knowledge that contributed to these awards. Thank you for their efforts and thank you to everyone who supported our project. We believe that in the future we will have more success in developing both this and other solutions.