We finished Belgrade Business Run 2022
The seventh Belgrade Business Run 2022 was held last Thursday, September 29, on Ada Ciganlija, with over 7,000 participants and fans from over 350 companies, which makes it the most massive sports and business event in Belgrade. TerraCore Technologies was one of those companies.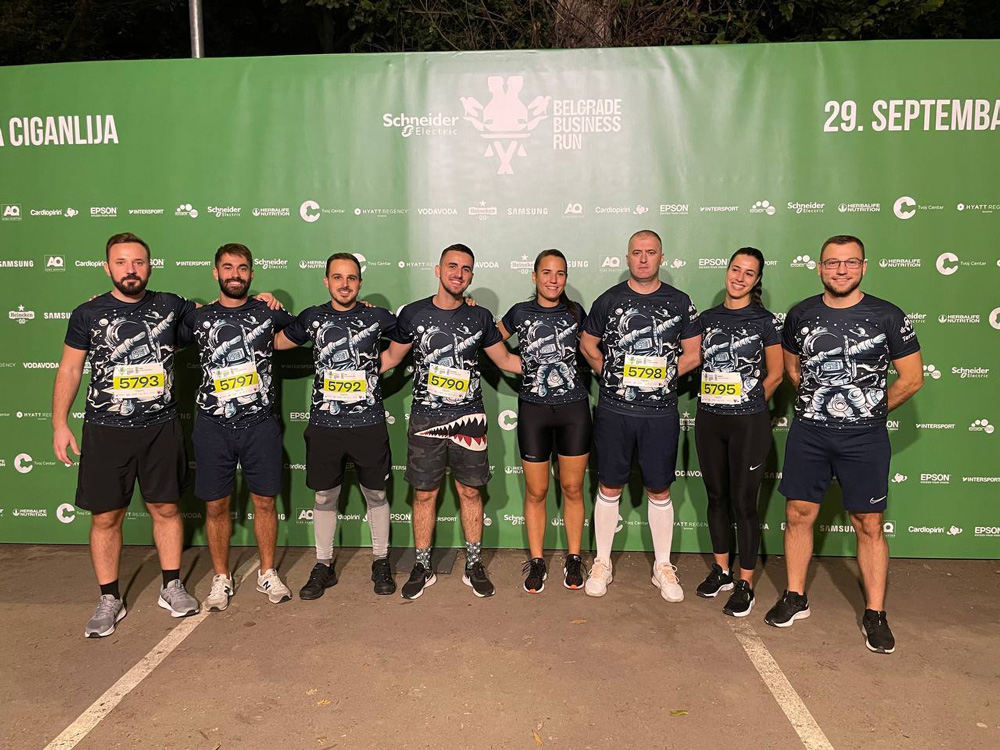 Serbia Business Run is a series of 5 km business races, which are held in the largest business centers of Serbia, in several cities and represent the largest sports and corporate event in our country. The series brings together 10,000 employees from more than 600 companies operating in the territory of the Republic of Serbia.
It was our great pleasure to participate in this event for the first time, and certainly not the last. We are proud to say that more than half of our team members participated. We achieved great results, and above all, spent some quality time together. Of course, after the race, we enjoyed the concert and relaxed in a great atmosphere.
For a long time now, TerraCore Technologies has had a section called TerraFit, which aims to promote a healthy lifestyle and encourage employees to be active. This is not the first time that our team members have participated and gone together to half marathons, and OCR races (first of all Tribalion), and often after work, we play a game of tennis between us. The sports segment and healthy lifestyle are anchored in the values that TerraCore propagates and we will continue to encourage and promote sports among our team members.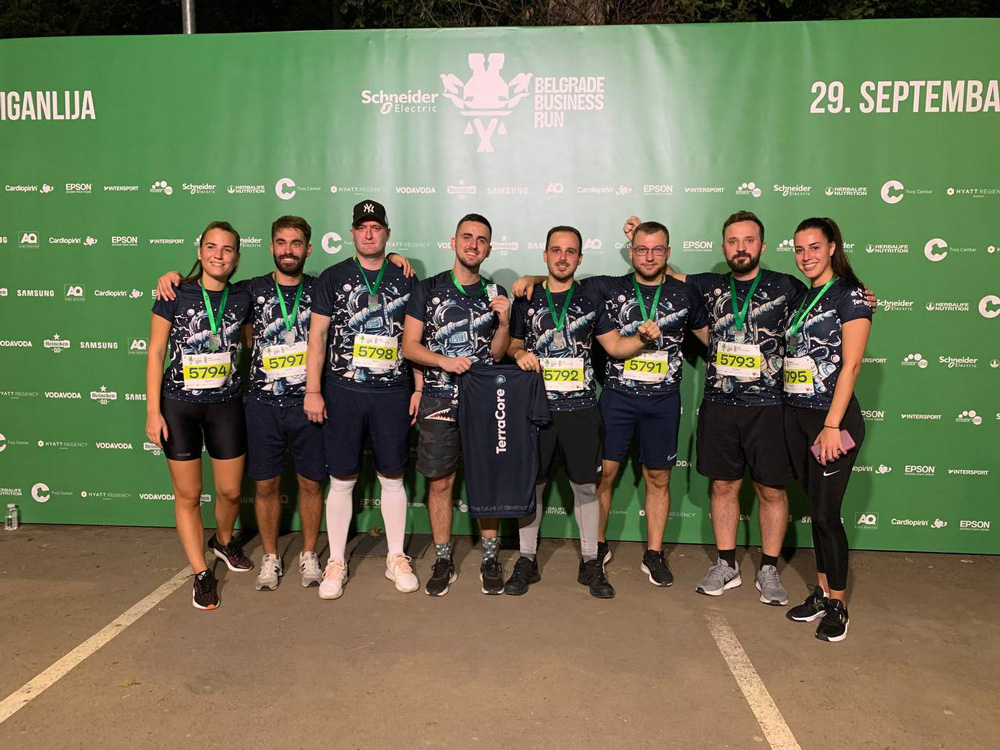 We congratulate all our team members who successfully finished the race, of course, we also congratulate all the winners in all categories, as well as all the participants. Special congratulations and thanks to the team that organized the Belgrade Business Run, everything was great and we had a great time.
Congratulations and thanks on behalf of TerraCore Technologies.