TerraCore awarded with a plaque by the Innovation Fund
This week, TerraCore Technologies has been awarded a plaque for their contributions in increasing the innovation capacity and technological readiness of small and medium enterprises by the Innovation Fund.
Over the past year, the Innovation Fund recognized the TerraCore banking system project and supported its development. This project is one of TerraCore's proudest achievements an all-in-one banking solution that enables end-users to manage their personal and business banking accounts, including fiat and cryptocurrencies.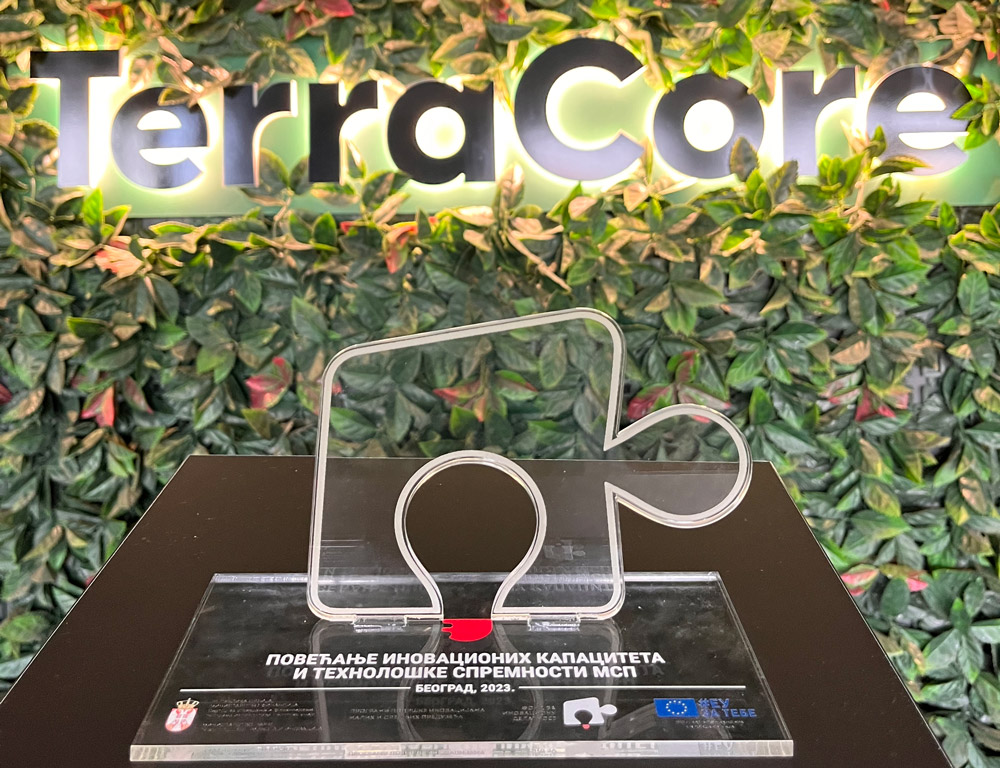 With this solution, users can conduct all their financial activities digitally worldwide, from opening new accounts and exchanging money between fiat and cryptocurrencies to creating and monitoring secure transactions in seconds, all without visiting a bank branch. The goal is to enable clients to keep up with ever-changing user expectations, surpass them, retain customers, and increase revenue.
For the project, the team utilized C# and .NET programming languages, platforms like Docker and Apache Kafka, the WebSocket protocol, the PostgreSQL database, and Linux. The client and web application were developed using the Angular framework, while native mobile applications were created for the App Store and Google Play Store. The deployment was done using Kubernetes.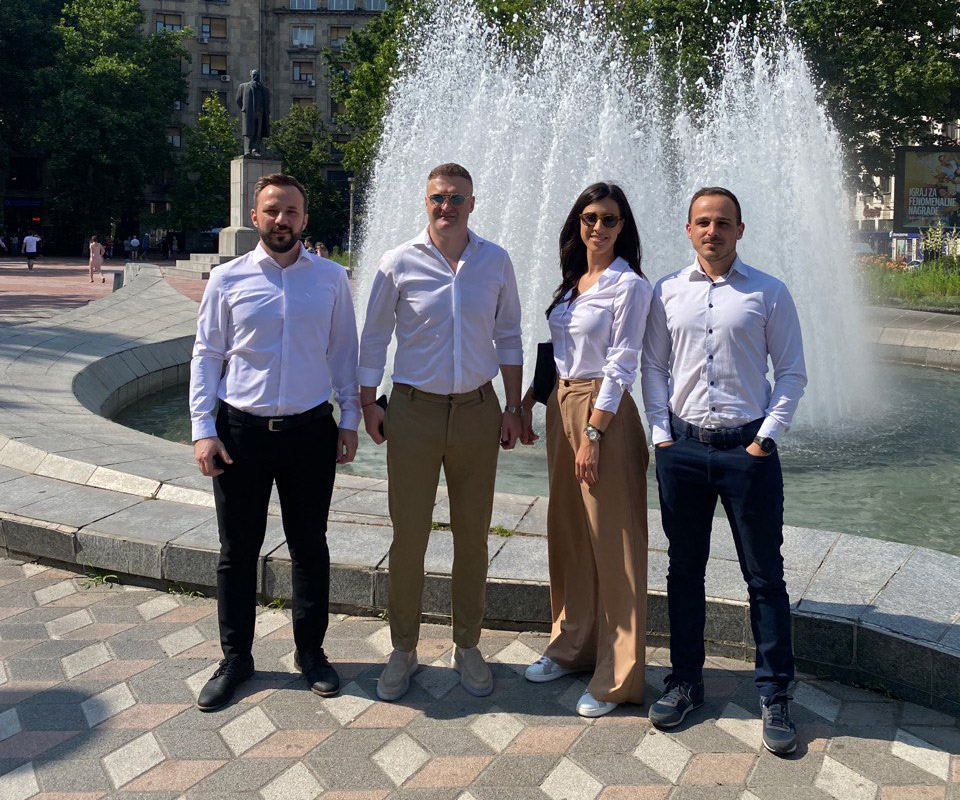 The plaque was presented at the "EU Week of Possibilities" event organized by the Government of the Republic of Serbia and the Delegation of the European Union. The event focused on innovation and support for innovative entrepreneurship in Serbia. As a key partner, the Innovation Fund gathered all stakeholders in the innovation ecosystem, including TerraCore Technologies, at the "Focus on Innovation" ceremony. Together, they contribute to the advancement of Serbia's economic development.
The day dedicated to innovation within the "EU Week of Possibilities" began with information sessions about the Fund's support programs and a panel discussion on the future of research, development, and innovation. This was followed by a forum theater called "Innovation = Meeting Challenges," which presented the experience of young entrepreneurs on their journey from idea to realization with the Fund's support. The dynamic theatrical performance aimed to encourage creative thinking in overcoming obstacles in building innovative businesses from the ground up.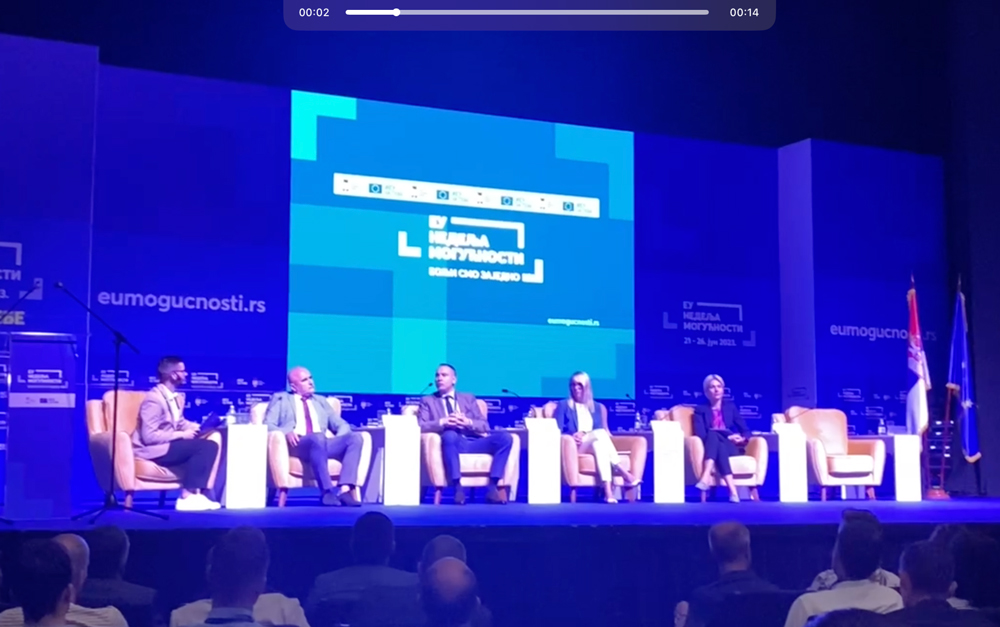 This recognition from the Innovation Fund is a testament to TerraCore's dedicated work in innovating and transforming industries. We are pleased that our efforts have been recognized, and we will continue to strive for industry disruption in collaboration with institutions supporting progress.
We extend our gratitude to the Innovation Fund for acknowledging our project and its impact on industry development.