Our Survival Guide
The first day on a new job is usually really exciting. With all the excitement, it can get a bit stressful and challenging, too, especially if everything is happening at the same time – meeting new colleagues, learning about the new workplace and trying to understand the rules and the culture of the new team. Meanwhile, we are all doing our best to leave a great first impression and as a result, most of us go home after that first day without remembering a single thing.
"Most of us remember our first days at every job because of the heightened pressure to impress," says Lynn Taylor, a national workplace expert and author of "Tame Your Terrible Office Tyrant; How to Manage Childish Boss Behavior and Thrive in Your Job." "But you can reduce your anxiety by being as meticulous in planning your first day as you were in securing your new position."
At TerraCore Technologies, we want to make our new colleagues' experiences and adjustment period so easy and smooth that they don't even need to plan their first working day. All they need to do is come to the office with an open mind and we will take care of the rest. That's why we created our Survival Guide, an internal document for all the new colleagues joining our team containing all the information needed to make their first day a success.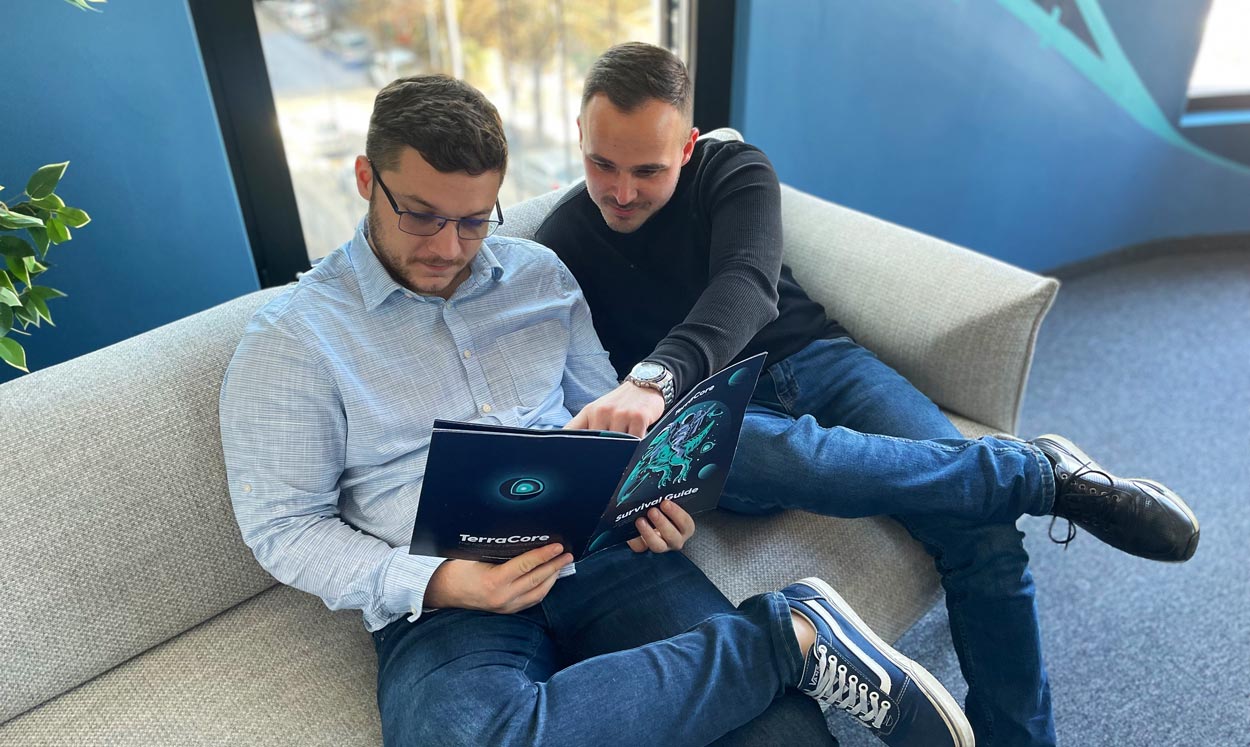 Although we hope that the new team members had already done their research and read everything that can be found about our company online, this guide contains all that and much more. It's an open-source document, so we are constantly working on improving it based on the feedback we receive from our new colleagues.
We do our best to nurture a great company culture and hope to grow our team with other like-minded people who share our values. Our Survival Guide begins with our mission, vision and goals and to understand why we started and where we are headed. Only when the employees understand these things can they really understand the purpose of their work.
We don't have many formalities in the company, but we have a few that allow us all to work well together. Those include vacation time, working hours, meeting protocols, dress codes (which don't really exist) and our employee benefits.
When you start working at a company with more than 15 people, it's very difficult for a newcomer to remember all the colleagues' names, not to mention how hard it is to learn something more about them. To make this easier, our Survival Guide includes a section dedicated to each member of the team with some interesting facts about them. These pieces of information are the best conversation starters and great for breaking the ice. Furthermore, they ensure you don't get anyone's name wrong in the first week.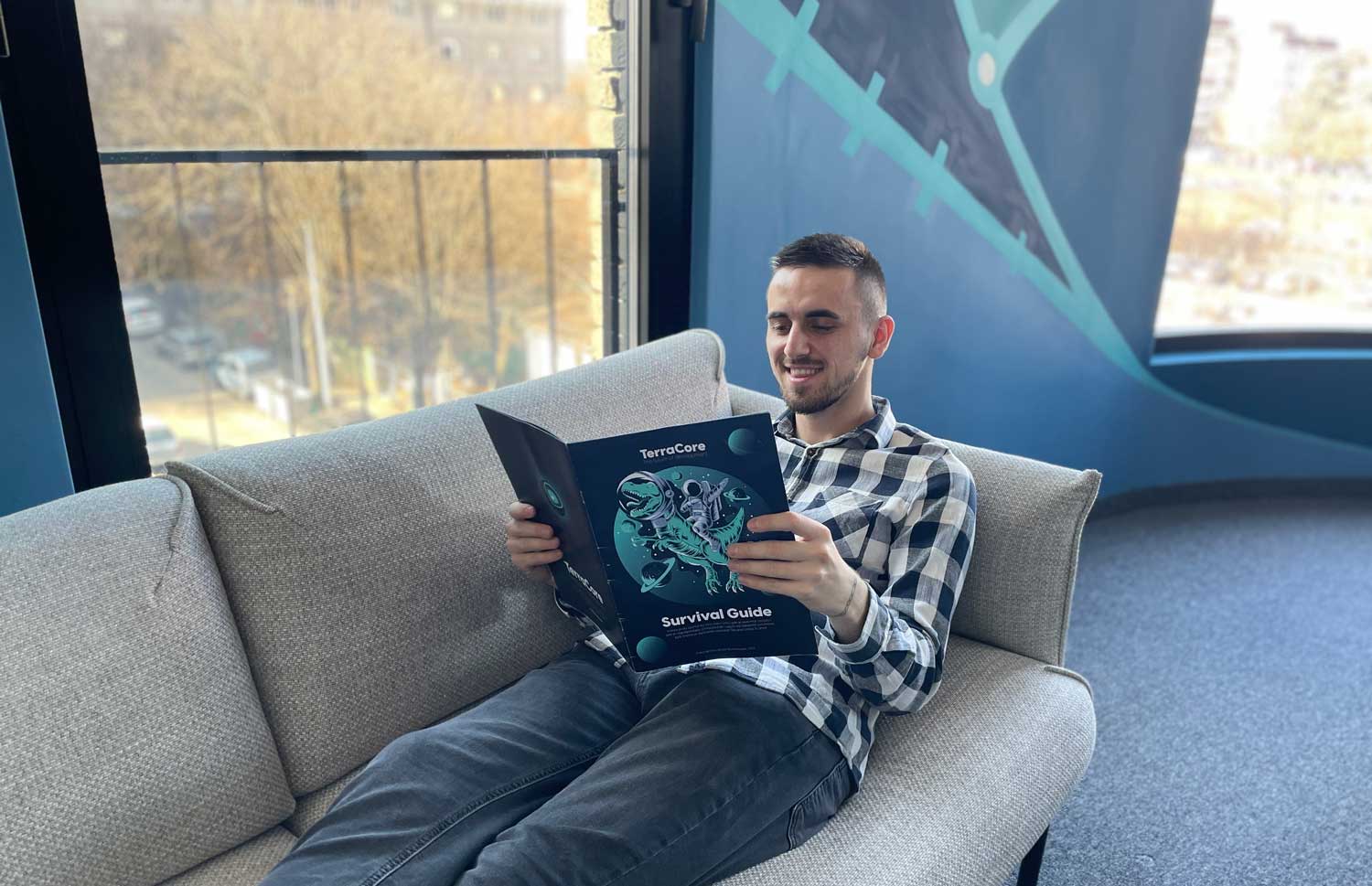 We also shared the principles we follow in our work, the channels of communication we use and the habits that we have as a team. Finally, we have included details about our workspace, lunch break and the answer to the most common question on the first working day at TerraCore - how to use the coffee machine.
Based on the experience of colleagues who joined the team after this document was made, we realized that it made many things easier for them and that it helped them adapt. If you're interested in joining our team, have a look at the open positions on our website. If you don't find one that fits your skills, feel free to send us your CV and we might create a position just for you.