TerraCore Technologies: A year in business
March 8th 2021: A new space, some familiar and some new faces, big goals waiting to be fulfilled and expectations so high you can't even see them. There is something really special about new beginnings and the motivation to create something from scratch.
We started ordering our work equipment, furnishing our offices and hiring new team members, all while building a culture we wanted to be recognized by. Slowly, we created a positive environment that allowed our team members to do their best work and continue to learn and develop. With our mission to create a working environment filled with satisfied, happy and motivated employees, we have laid the foundation for great success. At TerraCore, all team members are able to reach their full potential by working on software solutions that push the boundaries and take our clients' businesses to the next level whilst providing the end-users with a seamless user experience.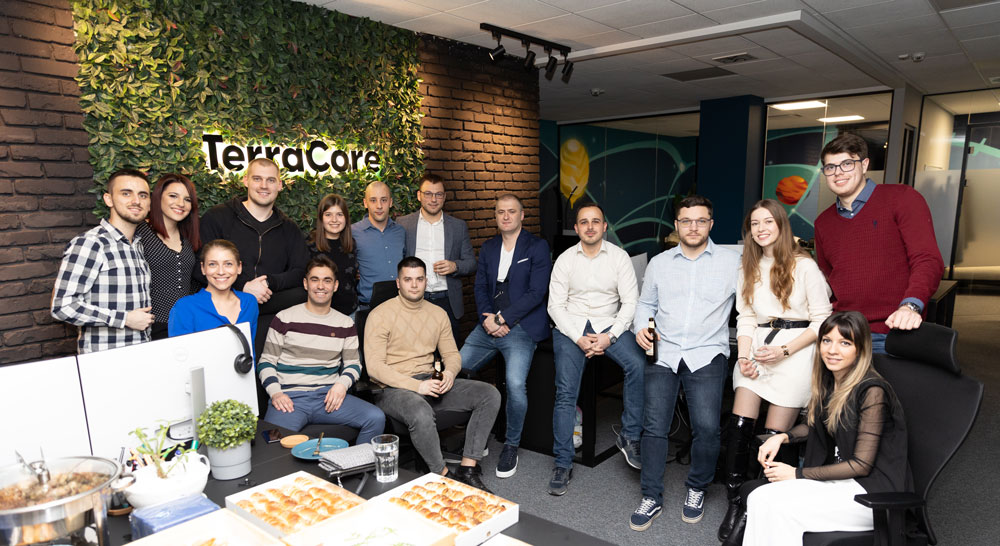 During our first year in business, we focused on our people. We believe that only a happy employee is a good employee and that it's up to us to provide our team with all available tools. We have carefully chosen and continue to choose the people we work with in order to maintain a great atmosphere in the team. Apart from the atmosphere, it is very important to us that our team members love what they do, that they are responsible and that they try to do their best. In the end, when you combine satisfied employees, a positive work environment and lots of knowledge, it's easy to achieve great results.
Much like our company was built from scratch, so were our projects and ways of managing them. We never inherited codes, but instead started and built all of our projects and the systems we use from scratch. We approach each project separately and apply different agile frameworks and work processes according to specific development requirements. We use the Scrum framework for better organization and timely delivery. We form multifunctional teams for every project and allow them to work on solutions from start to finish. This way we can achieve maximum efficiency and with good communication within the team we ensure the best quality of our services.
Our co-founders Dušan and Svetozar have been working together for years. Through various joint ventures in the past 2 years, they were able to lay the foundations of a new company - TerraCore Technologies.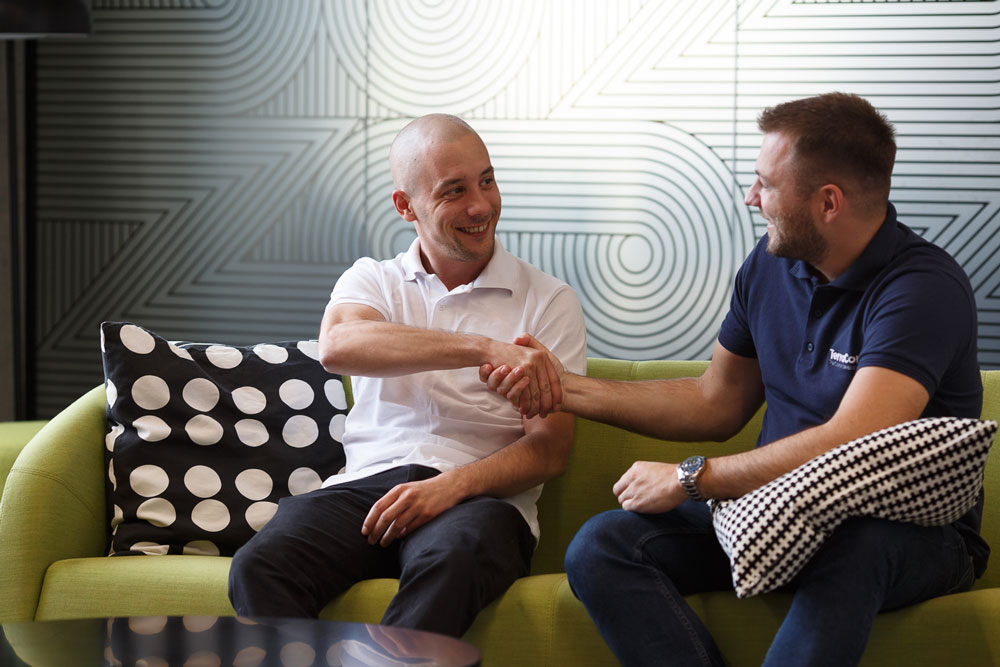 "When I look back on the past year and realize what we were able to accomplish, I can't help but be proud of the whole team. It's quite a big challenge to tackle new technologies, change your business direction and start building from the ground up. But the promise of a new beginning is what gave us the motivation and the energy to do it in the first place! In the past year, we managed to achieve outstanding results in the development of the products we were working on, but also in getting the business on its feet. We are still expecting a period full of challenges and working hard to achieve the goals we set. For now, things are going really well and we will do our best to keep it that way" said Dušan Tašin, the CEO of TerraCore Technologies.
Svetozar Belić, CTO of TerraCore Technologies, also considers the first year very successful. "What makes me genuinely happy when I look at the bigger picture is the fact that we really managed to lay the foundations for both our company and the projects we are working on. I think that's the basis for everything that we are planning to do in the future. I am also proud that we have such a strong team. Together, we are able to solve even the most difficult tasks and maintain a great working environment and a positive atmosphere at the office, always focusing on learning and understanding each other."
Proud of everything we have achieved so far, we are very motivated and excited about what's to come. Thank you to all our team members, partners, associates and friends for their support over the past year. We hope that we will continue to work together in the future!