Holidays at TerraCore Technologies
With the end of the year fast approaching, we are starting to slow down the pace and turn to spending time with our loved ones. There is a special festive feeling in the air that only happens around Christmastime. Before we disconnect for the holidays, we are doing all the preparations in order to properly recharge and get ready for all the challenges we will conquer next year.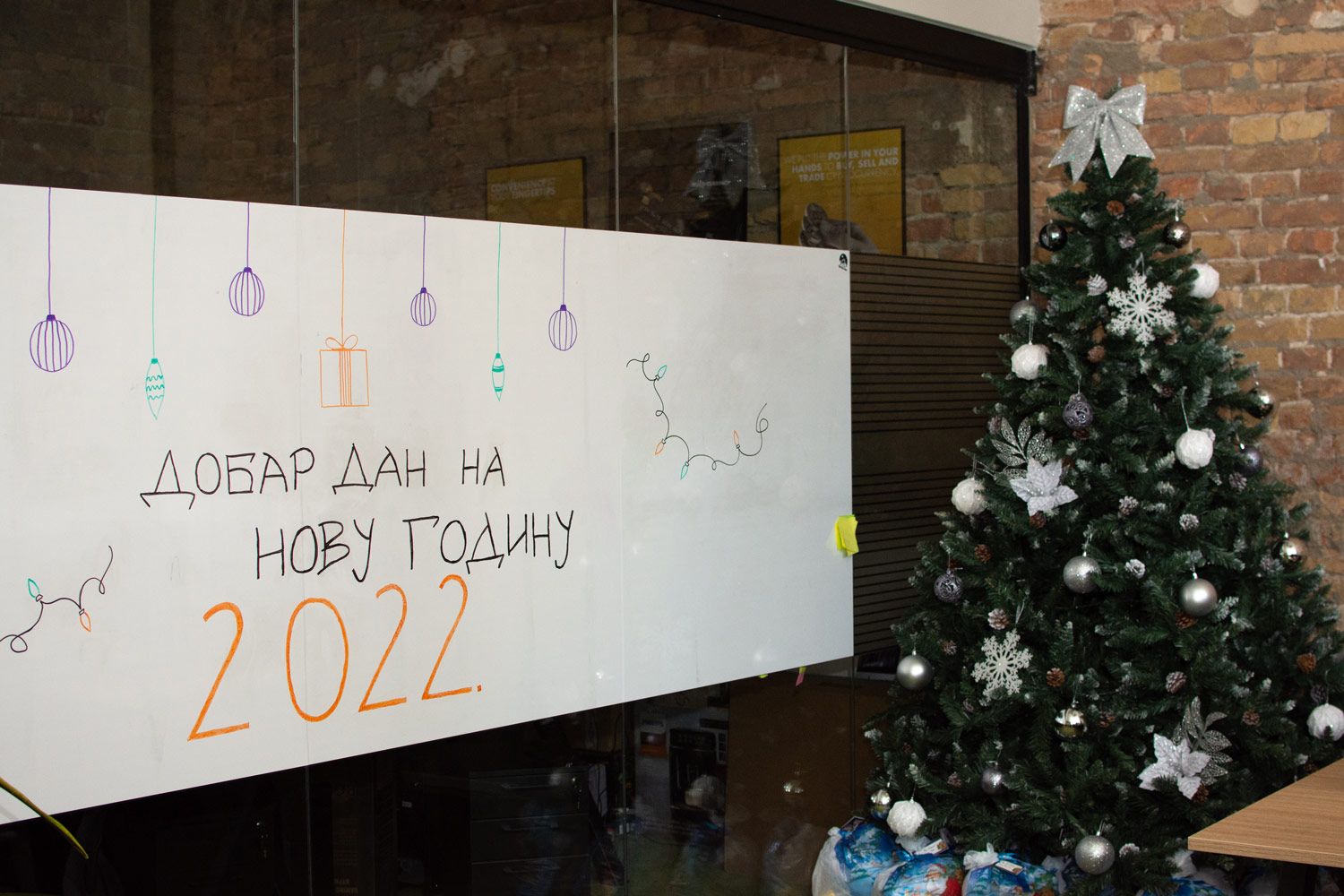 Since this is the first time we're celebrating Christmas and New Year's at TerraCore Technologies, we started from the basics. First, we bought a Christmas tree and selected the ornaments. Then, we moved on to decorating the offices and created a real festive atmosphere we could all enjoy. We wanted to surprise our team members and ensure our first holiday season together is really special for everyone, so we've been carefully planning our festive activities for weeks.
The festivities began with the traditional game of Secret Santa. Each member of the team got one person they were supposed to surprise with a gift. Luckily, we know each other well, and all the gifts were fantastic - from workout and hiking gear, over books and massage vouchers, to paintings and magic cups. There was even a gift voucher for a car wash that might have caused the best reaction!
Secret Santa was super fun but kind of expected, and we really wanted to plan a surprise. The following morning, we left gifts under the Christmas tree for all employees. Since we're all quite young, it was clear to everyone that the packages were meant for them. That day, after lunch, we opened our TerraCore gifts and had a party in the office.
The gift bags contained some of our favorite childhood sweets and snacks, as well as a few personalized gifts. We wanted it to feel like a trip down memory lane back to our childhood, at least for a moment. The new TerraCore sweatshirts and socks will be a great addition to our winter wardrobe and the super practical phone stands will do wonders for all our Zoom calls. Our favorite part was the YoloBook photo album with a collection of photos dating from the very beginnings of TerraCore all the way to present day, reminding us of everything we have gone through together. To add a personal touch to our holiday decorations, we created custom-made ornaments with the names of each member of the team. After exchanging gifts, we relaxed with some snacks and celebrated a very successful year behind us.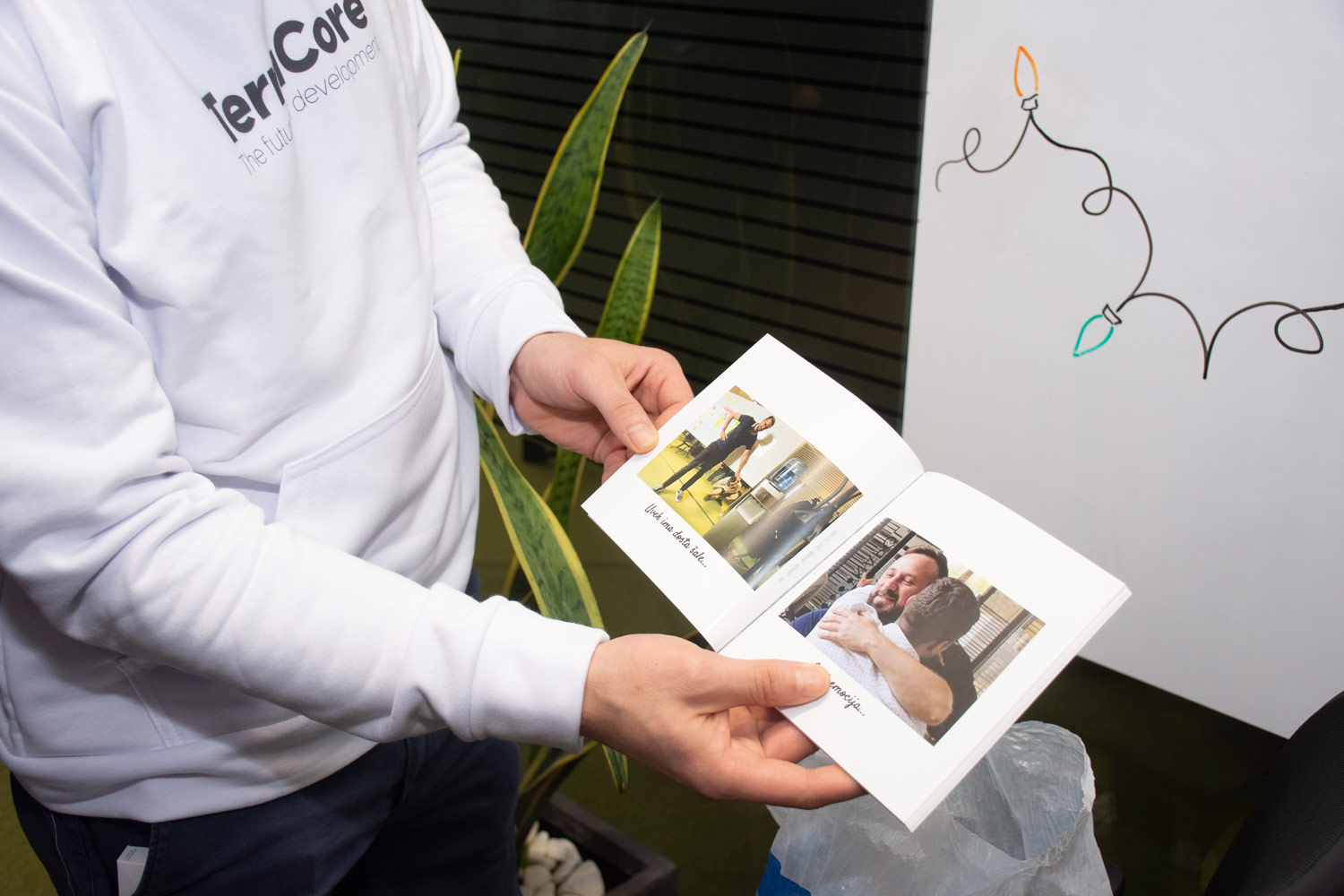 We hope that we managed to surprise all our amazing team members before the upcoming holidays. Finally, we're going on a well-deserved winter break! In 2022, we hope to continue to achieve our goals and push the boundaries while having fun and enjoying our work.
Merry Christmas and Happy New Year to our amazing team and all our dear partners, associates and followers! We hope that the year 2022 will be even more successful and that we will all continue to thrive and prosper.
See you next year!